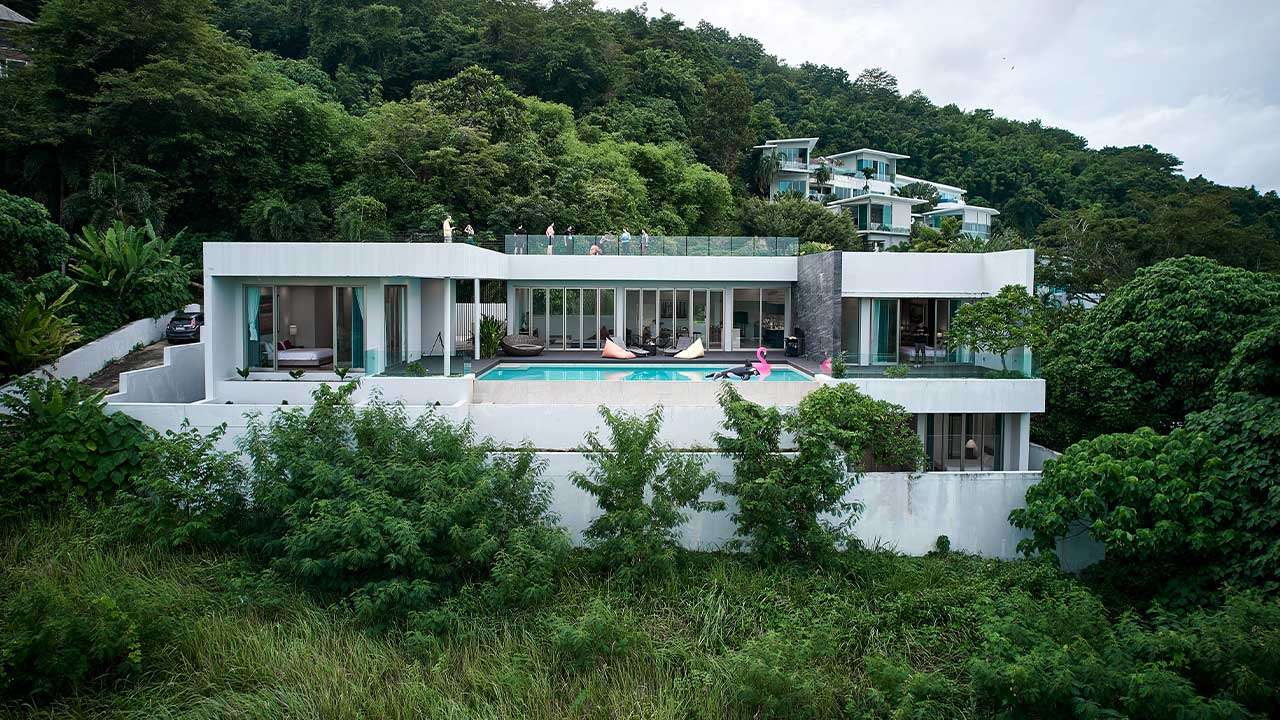 It's more than just an accommodation. It's a transformative experience!
Wake up to the soothing sounds of nature in this modern 5-star, 4-bedroom luxury villa within a secluded, private hillside estate, which is equipped with immersive borderless technologies. Take a dip in the 12-metre infinity swimming pool while relishing the breathtaking panoramic views of the mountains and the ocean. Step out onto the expansive carpeted rooftop terrace, where you can enjoy Muay Thai, yoga, or your other favorite outdoor activities. Explore the ground floor, where you'll find access to an open-air, well-equipped, rubber-padded gym and a Japanese-inspired sauna next to a fish pond and a garden for an afternoon tea or sunbathing. Enhance your cooking and dining experience in our open kitchen where you can have a heathy gourmet workshop and in our spacious dining area, where you can even incorporate immersive online 'co-cooking' interaction with renowned chefs.
All of these and more await you at the Borderless Villa – a place that transcends traditional accommodation and promises a unique and transformative experience thoughtfully designed for you, your family, your friends, colleagues or clients!